The private wedding trend has grown in popularity among young Vietnamese couples over the last five years. Small, low-cost parties will add the bride and groom's distinct colors to the wedding and create a sense of intimacy for attendees throughout the celebration.
What exactly is a private wedding?
Instead of throwing a grand wedding with a large number of guests and many performances, young couples nowadays often prefer small, intimate, and cost-saving parties. The major goal of an intimate wedding is to provide a private setting for the lovebirds, their family and friends. Since intimate weddings are typically simply planned, they are ideal for couples who prefer minimalist designs or who want a more intimate celebration.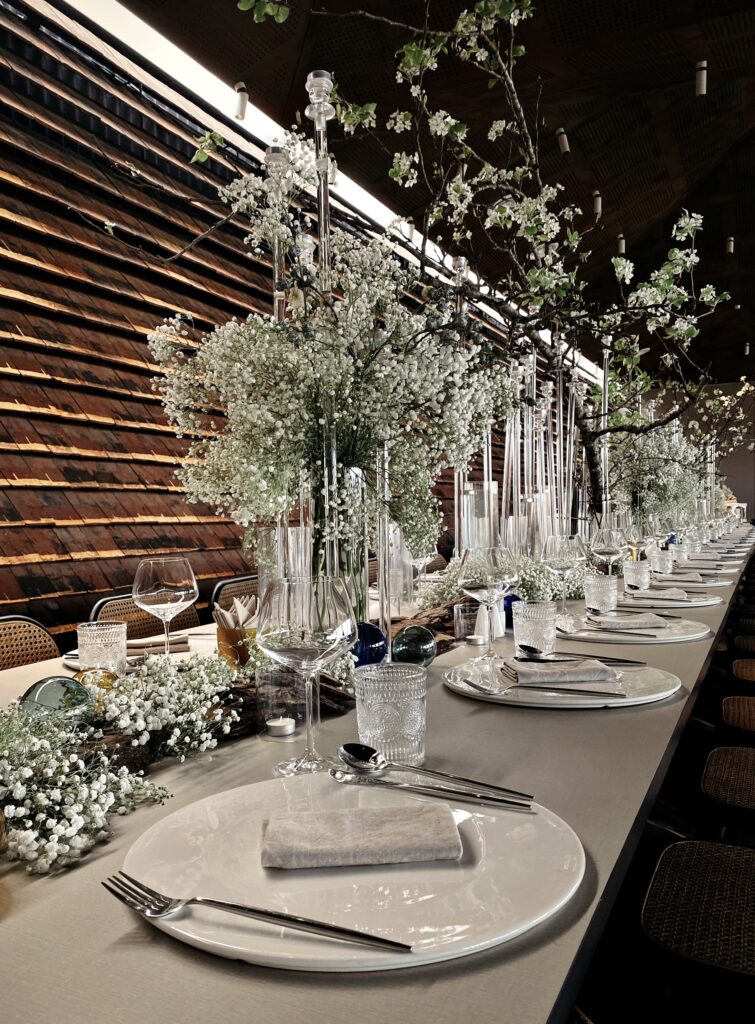 The pros & cons of a private wedding
Intimate space: With fewer guests in a small and lovely space, all of your guests will feel cared for and looked after. Plus, the couple can spend more time talking and interacting with each guest, enhancing relationships and creating memorable moments for both sides.
Cost-saving: In addition to the guest list, there are many other areas where the bride and groom can save money with a private wedding. For example, they may choose a simpler dress or suit, or opt for a smaller bouquet or no flowers at all. They may also be able to forego some of the more expensive wedding decorations and favors. By saving money on the wedding itself, the bride and groom can invest the money in other areas that are important to them. For example, they may choose to use the funds to take an extended honeymoon or to start a savings account for their future goals, such as buying a house or starting a family.
Focus on smaller details: One way to focus on the smaller details in a private wedding is by customizing the ceremony. The bride and groom can work with their officiant to create a ceremony that reflects their values and beliefs. This can include choosing readings, music, and other elements that have special meaning to them.
Less pressure: The larger the wedding, the more preparations are needed, and stress doubles. In contrast, with private weddings, the couple can reduce the pressure of organizing and have a more relaxed and enjoyable wedding experience. Large weddings often require a lot of planning, preparation, and coordination, which can be overwhelming for the couple. From choosing a venue, selecting a caterer, deciding on a wedding theme, picking out decorations, and coordinating with vendors, the process can be time-consuming and stressful.
Where to host an intimate wedding in Ho Chi Minh City (HCMC)?
Planning a private wedding in Ho Chi Minh City (HCMC) can be a daunting task, especially when it comes to budgeting for the event. However, at our modern event space, we offer affordable options for couples who want to host an intimate wedding without breaking the bank.
The cost of a private wedding in HCMC can vary depending on several factors, including the number of guests, the location of the party, and the services and amenities used. However, with our event space, couples can host a beautiful and intimate wedding starting from only 900,000 VND ++ per guest. This affordable price includes access to our two garden spaces and one indoor banquet hall, which can accommodate up to 120 guests.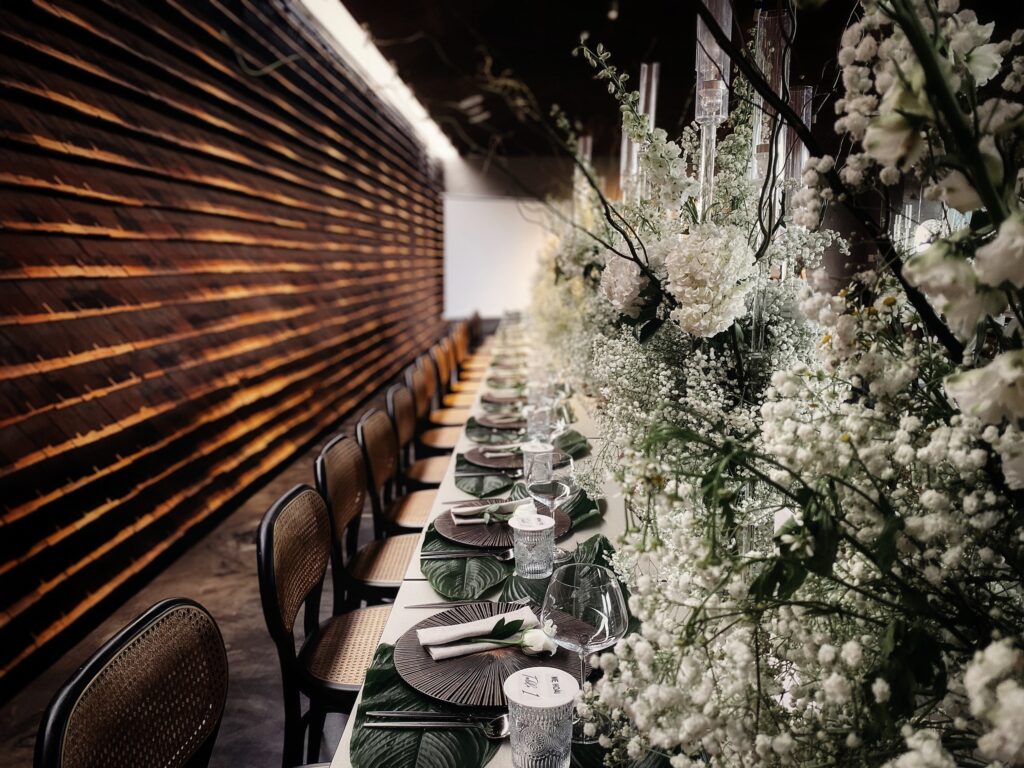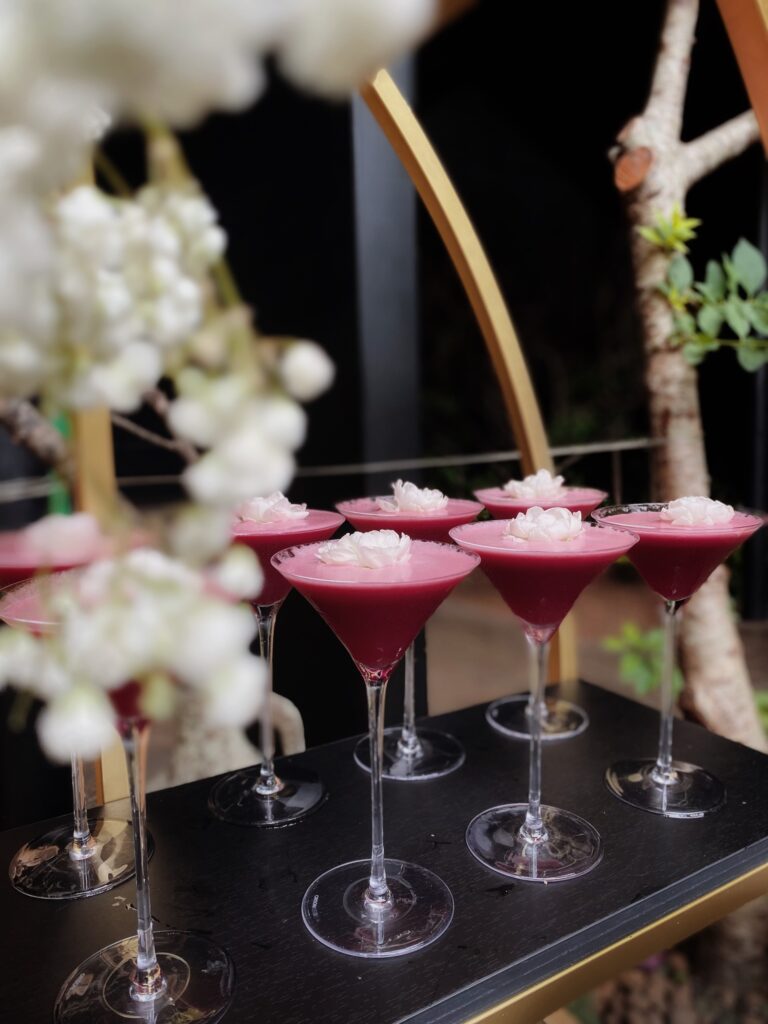 Welcome cocktail for wedding guests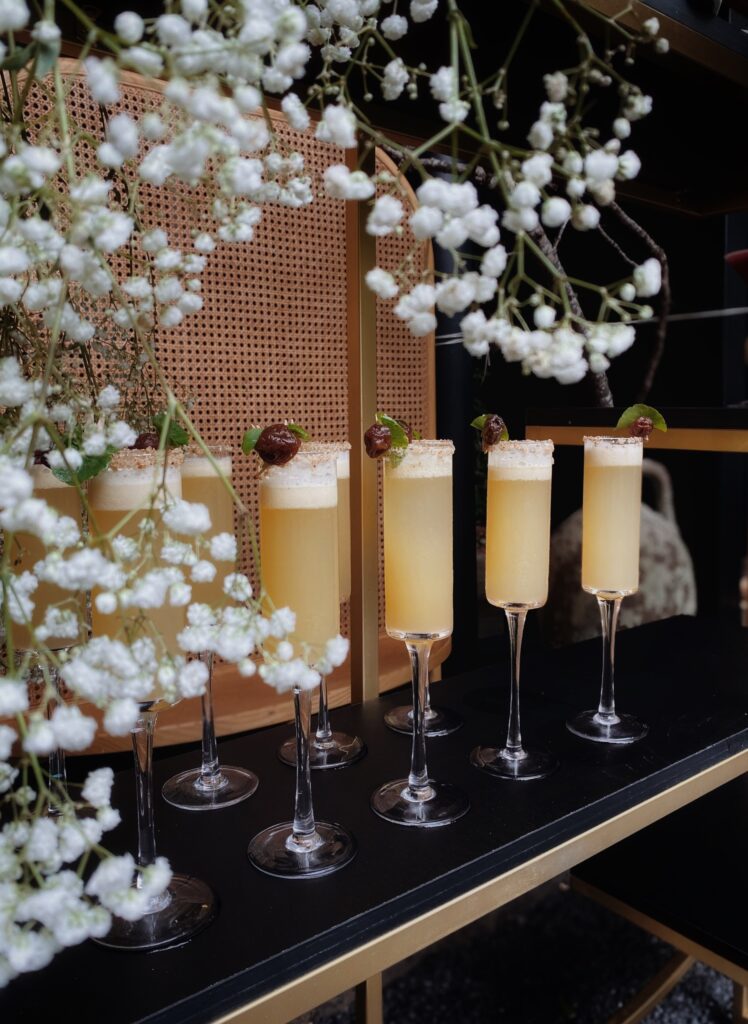 Welcome cocktail for wedding guests
Contact hotline 𝟎𝟗𝟎𝟐𝟒𝟏𝟑𝟑𝟗𝟗 – ‭𝟎𝟖𝟐𝟖𝟗𝟎𝟗𝟎𝟖𝟖‬ to get wedding packages quotation today!
__
Thông tin chi tiết | For details:
Facebook
admin@thevibes.vn
51Bis An Phu, Thu Duc city (District 2), HCMC
Hotline: 0902413399
#TheVibes #ThaoDien #EventVenue #chothuediadiem #cafe #SaigonCafe #Dining #coworking #fusionfood #diadiemanuong #hcmc #privateweddingvenue #tieccuoithanmat #tieccuoi