Looking for the perfect event venue in Ho Chi Minh city for your next gathering? Discover The Vibes, a premier event space that guarantees an unforgettable experience. From corporate gatherings to weddings and private parties, The Vibes offers versatile and stylish venues, professional amenities, and a dedicated support team. Read on to learn why The Vibes is the ideal destination for hosting your dream event in Ho Chi Minh city.
Versatile Event Venue in Ho Chi Minh city For You & Loved Ones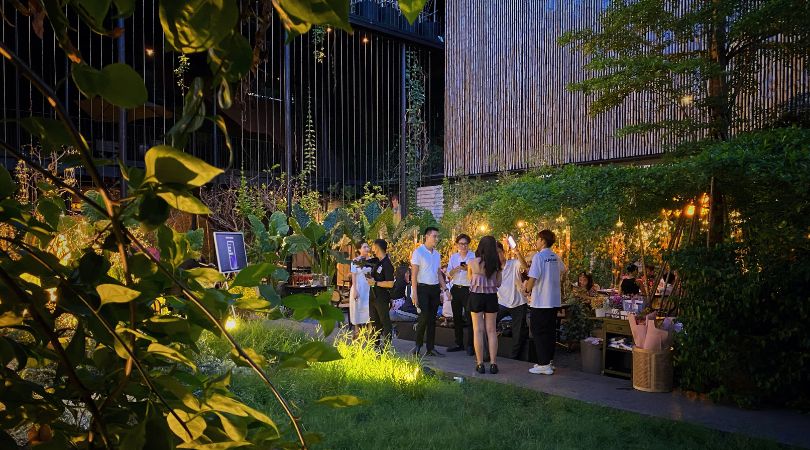 Planning an event in Ho Chi Minh city? Look no further than The Vibes. Our event spaces are designed to cater to a variety of occasions, accommodating both intimate gatherings and larger-scale events. Choose from our outdoor venues, including F1 (up to 50 guests) and F3 (up to 80 guests), or our indoor venue, F4 (up to 120 guests).
Each space at The Vibes is thoughtfully designed to create a captivating ambiance and provide a memorable setting for your event in Ho Chi Minh City. Whether you are hosting a corporate meeting, a grand wedding celebration, or a private party, our versatile venue offers a wide range of services to cater to your specific needs.
Our meeting rooms are equipped with cutting-edge technology, ensuring a high-quality experience for your conference or business gathering. With state-of-the-art facilities and a professional atmosphere, you can host a successful meeting that delivers results. For larger events, our event venues are the perfect choice. Whether it's a product launch, book signing, year-end ceremony, or any other special occasion, our exceptional event rooms can accommodate up to 120 guests. With both indoor and outdoor areas available, you have the flexibility to create the perfect atmosphere for your event.
Last but not least, indulge in an unforgettable culinary experience at
The Vibes Fusion
, our fusion restaurant. We combine state-of-the-art molecular gastronomy with the finest and freshest ingredients to craft exceptional foods and drinks.
Professional Amenities for a Seamless Experience
At The Vibes, we understand the importance of professional amenities for a successful event. Our state-of-the-art facilities include projectors, wireless microphones, and an advanced audio system, ensuring seamless presentations and high-quality sound during performances. With a movable stage and high-speed WiFi available throughout the venue, you can customize the space according to your event's requirements and stay connected with your guests.
Additionally, we offer a check-in/product display table for your convenience. Need refreshments? We can arrange tea breaks, finger food services, catering, standee and backdrop printing, and more upon request.
Read More: Organizing a Meeting That Delivers Results: Key Principles for Success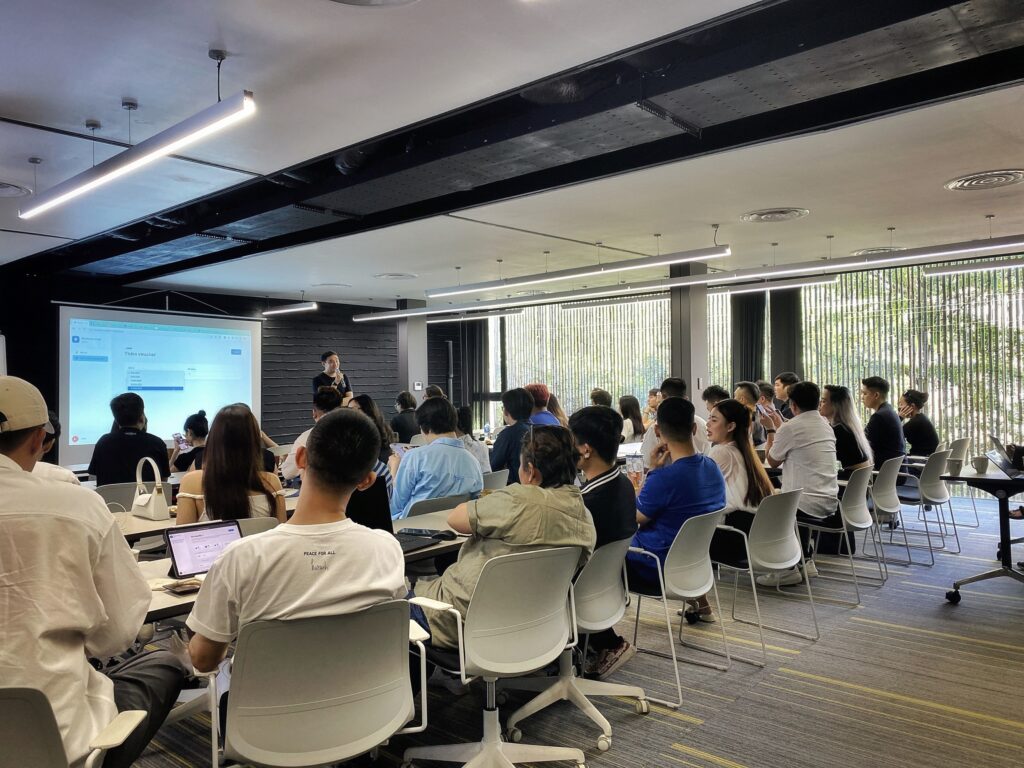 Dedicated Support Team for Stress-Free Planning
Planning an event can be overwhelming, but not at The Vibes. Our dedicated support team is here to assist you every step of the way. From the initial planning stages to the execution of your event, our experienced staff will work closely with you to understand your vision, provide expert guidance, and address any specific requirements you may have. During your event, our professional team will be on-site, ensuring everything runs seamlessly, allowing you to focus on enjoying your special occasion in Ho Chi Minh city.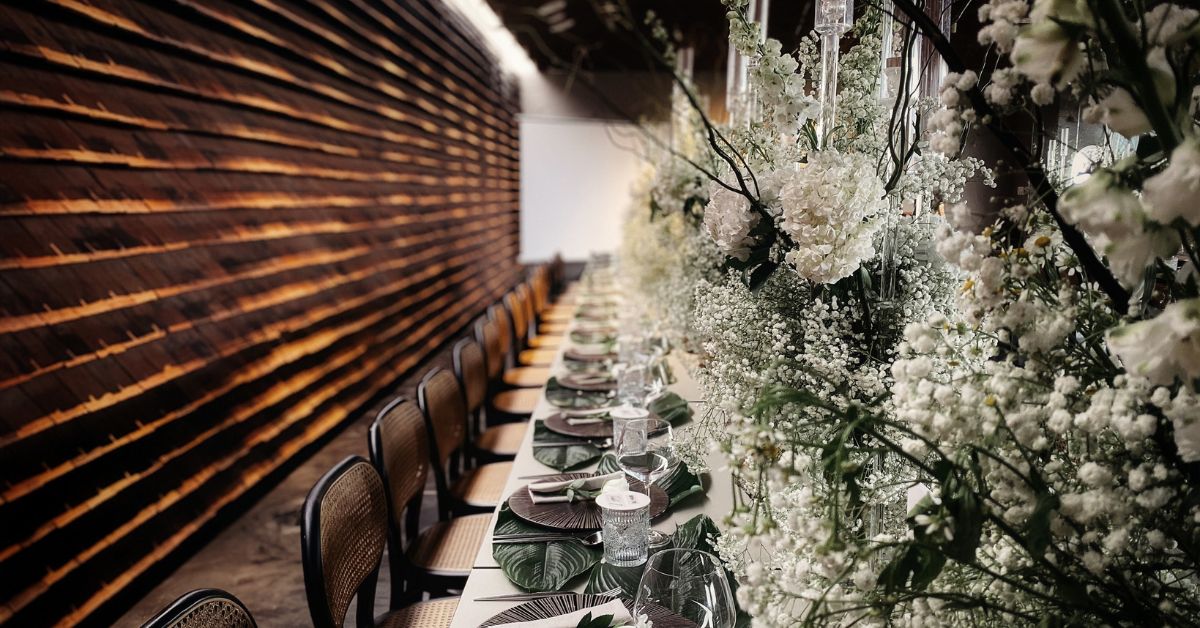 Affordable Pricing without Compromising Quality
At The Vibes, we believe that hosting your dream event should be affordable. That's why we offer competitive pricing starting from 1,900,000/hour, allowing you to create unforgettable memories without breaking the bank. We also provide personalized quotations based on your event's specific needs, ensuring transparency and flexibility in pricing. The Vibes offers exceptional value for the quality and experience we provide in Ho Chi Minh city.
Conclusion:
When it comes to hosting your dream event in Ho Chi Minh city, The Vibes is your ultimate destination. With our versatile event spaces, professional amenities, dedicated support team, and affordable pricing, we are committed to making your occasion truly remarkable. Whether it's a corporate event, wedding celebration, or private party, our premier venues provide the perfect backdrop for creating unforgettable moments in Ho Chi Minh city. Schedule a tour with us today and experience the excellence and charm of The Vibes firsthand. Let us turn your vision into reality and create memories that will last a lifetime.